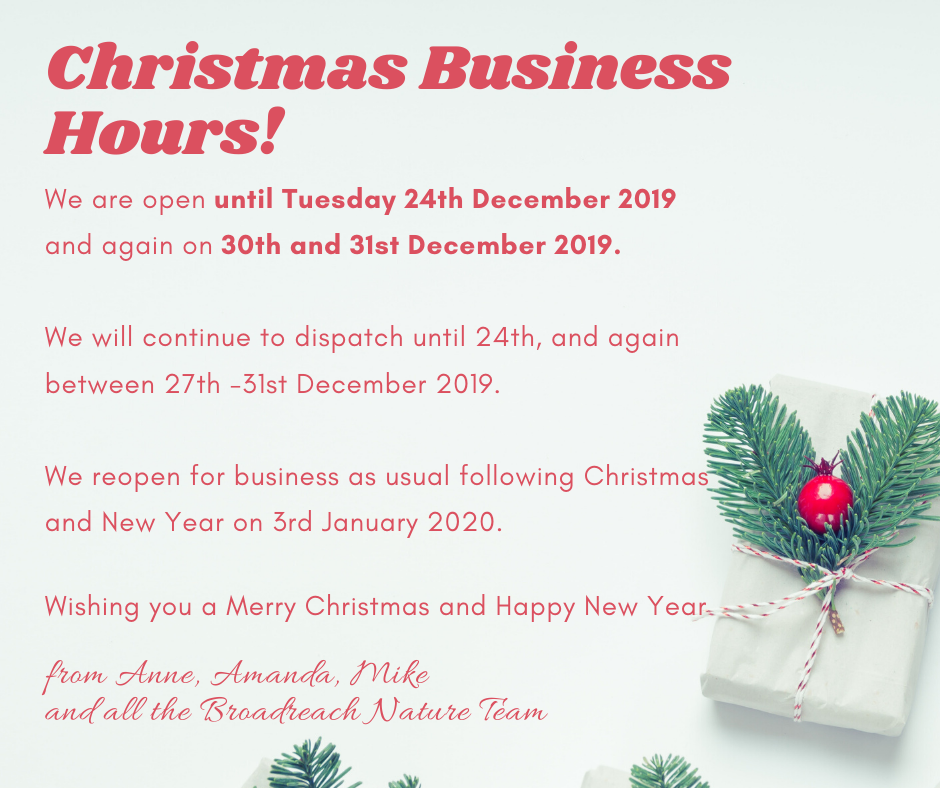 We are open until Tuesday 24th December 2019 and again on 30th and 31st December 2019.
We will continue to dispatch until 24th, and again between 27th -31st December 2019.
We reopen for business as usual following Christmas and New Year on 3rd January 2020.

We hope that you enjoy your Christmas break and look forward to providing you with High Quality Pet Care Products and advice throughout the coming year.

We have posted some great articles on pet care and how to keep your pet healthy during the festive season as well as the winter months so if you haven't visited our website recently click below to take a look at some of these as well as what else we have been up to.

Remember the festive season can be stressful for your pets and if you do need immediate pet advice we have teamed up with PawSquad to offer you a FREE 24/7 online Veterinary Service accessible to all of our online customers.
Wishing you and the furry members of your family a Very Merry Christmas and all the best for the year ahead.

All the best, Anne, Amanda, Mike and all the Broadreach Nature Team.