Frequently Asked Questions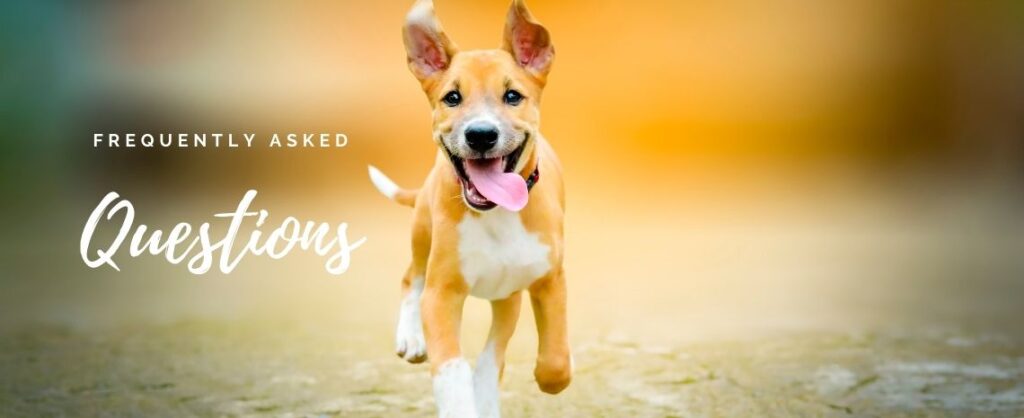 Why Broadreach Nature?
Broadreach Nature's multi-award winning range focuses on high-end Veterinary formulated natural Health Supplements for Dogs and Cats addressing areas such as Joint health, Itchy Skin & Immunity care, Calming, Vision, Grooming care, Probiotic Digestive care and Dental care.
What are your key points of difference against competitor brands?
Formulated by leading veterinary professionals
Ethically approved and part of the top 100 companies listed with Ethical Accreditation
Using highest quality natural ingredients, produced to GMP standards
Non GMO, Non Irradiated
Human grade ingredients
Winner of 6 Global Awards
Recyclable materials
Alliance secured with PawSquad, offering free Veterinary support and advise to retail customers
Do your products comply with regulatory requirements?
Broadreach Nature are GMP & ISO9001 Certified which means that we continuously demonstrate a strong regulatory commitment and compliance to international standards.
What are your top selling products?
Advanced Probiotic Support Paste (in Calibrated 15ml, 30ml and 60ml syringes)
Omega EFA Advanced Oil
Vision Berry (available in loose powder & capsules)
Turmeric & Bioperine (capsules)
Relaxing Moments for Dogs (soft chews)
Relaxing Moments for Dogs (spray)
Gentle Ear Wash (liquid)
Tear Stain & Facial Cleanser (liquid)
Itchy Skin Soothing Liquid Foam (liquid)
Itchy Skin & Immunity Care (soft chews)
Fibiotic Pro (loose powder)
Senior Care (capsules)
Liver Care (capsules)
Digest Care (powder)
Are your products competitively priced?
Yes. Often the actives we use in our formulations are twice that of competitor offerings, so on a ml for ml/gram for gram basis, Broadreach Nature offers value and excellence with all the products within our range.
What levels of support can you offer as a company?
We offer a range of in-depth marketing support materials, such as product information sheets, veterinary documents, nutritional analysis, point of sale materials (where available / applicable) and product presentations. We are also in the process of creating additional support content in the form of training videos from our team of in-house veterinarians.
Do you have any new product launches we should be aware of?
Yes! We are excited to inform you that we are planning to launch two new unique products this year to complement our existing range of award-winning products. Both of which will be formulated by Dr. Barbara Fougere and will be supported with the latest in scientific research delivering a superior offering to that of competitor ranges.
What are the key nutritional pet supplement categories in your portfolio?
Joint Health
Skin & Coat
Calming
Urinary Care
Vision
Digestion
Liver
Senior & Wellbeing
Dental
Do your products have Veterinary endorsement?
All of our products are formulated by world leading Veterinarians. Our in house veterinarian team is headed up by Dr Barbara Fougere who is the current Chair of the American College of Veterinary Botanical Medicine and board member of the Veterinary Botanical Medicine Association.
What is your company environmental policy?
We are focused on looking at the best ways to recycle our own office materials, reuse boxes for packing as much as we can and the packing materials inside that comes with them.
We use long life bulbs in the office and have fitted a solar power system in place which we utilize for our office electricity and also feed back into the grid.
We are very specific in the logistics contractors that we have selected to make sure they are Carbon Neutral i.e. DPD who won the Queens Award for their Services. This also means we can reduce our own transport usage to the post office as our orders are collected daily. Most of our business is conducted via Email or phone and online therefore we can restrict the transport emissions and fuel costs that we would otherwise need to use.
We operate the office in an efficient manner only printing off what we absolutely have to.
Our Environmental Policy means we like to work with manufacturers that have a strong ethical and environmental policy similar to ourselves.
However, we don't sit on our laurels and are constantly reviewing our operations to look at further ways we might be able to improve – we've even gone so far as to plant 400 trees.
To find out more, please visit: https://broadreachnature.com/environmental-policy/
You have achieved many industry accolades, which would say your most prestigious award?
Broadreach Nature are proud winners of over 30 industry awards in the past 3 years alone, including 6 Global awards, however one that is closest to our hearts is being placed in the Top 100 Ethical Companies in the UK. In fact, we were recently added to the Cat & Dog food section of The Good Shopping Guide, receiving a top scoring 85 ECI.